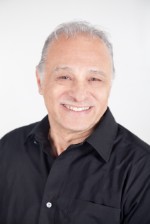 Phone: 516-902-9030
Fax:
Cell: 516-902-9030

Broker — Homes America, Long Island, NY 4/87 - Present
Established House of Your Dreams in 1987 operating as dba Homes America in 1989, growing business in 1997 to Commercial America in 1997 with the successful launch of HomesAmericaRealEstate.com.
Also Associate Broker Exit Realty Premier.

Licensed Broker NY, GA, AL & FL www.HomesAmericaRealEstate.com

Life Max Distributor www.4lifemax.lifemax.net

Runs this busy real estate office with exclusive residential and commercial property listings that include single-family homes, multi-family dwellings, and rentals with market values of $80k to $80 million.
Scope of business includes buyer and seller representation, out-of-area listings, and home purchases for clients from diverse cultural and socio-economic backgrounds, including seniors seeking relocations.
Markets include New York with an emphasis on Long Island and the five boroughs, including Manhattan properties; Florida with an emphasis on Boca Raton, Delray Beach, Palm Beach County; and Georgia with an emphasis on Forsyth County, Town of Cumming, Marietta, Alpharetta and the private gated community of Big Canoe www.bigcanoe.com
Manage a staff of 15 top-producing real estate agents; developed the careers of 35 real estate professionals.
Launched marketing campaigns that include cable television commercials, 60 radio spots, long-running regional D-Card mailings, annual festival events (1997-2009), and first-time homebuyer seminars.
Worked with buildings inspectors on residential and commercial inspections to secure engineer and termite reports and secure the closing of deals.